All 5 candidates – 1 Republican, 4 Democrats – were asked to say a little something about themselves and then to identify three issues that they would address if elected. Two candidates responded. All responses are being printed as written with minor editing.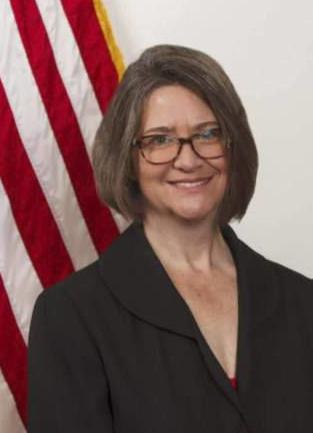 Monica
Addington
Democrat
I am Monica Denese Addington and I am a progressive candidate for WV House of Delegates in District 41.
I believe that implementing progressive strategies such as legalizing marijuana, reforming our education system, expanding high speed internet across the state, and welcoming new and diverse populations into our area we can launch West Virginia into the future.
I was born in Beckley on March 22, 1971. I have an Associates of Applied Science in Electronics Engineering Technology and an Associates of Applied Science in Administrative Office Technology. I have a Bachelor of Science in Business Management and am currently working toward a Master's in Leadership and Management. I am a member of the Phi Theta Kappa Honor Society and was a governor's intern under Governor Earl Ray Tomblin.
I am the only pro cannabis (marijuana) candidate running for WV House of Delegates District 41. I am a supporter of Weed for Warriors and Mammas – Mothers Advocating Medical Marijuana for Autism. I am the mother of three, one of whom is autistic. I am also one of the Mountain Mammas – a group of forward thinking female candidates from across West Virginia.
The benefits of legalizing marijuana in West Virginia far outnumber the risks. Marijuana can be used to safely treat conditions such as glaucoma, autism, PTSD, depression and anxiety, cancer, chronic pain and others. Legalizing Marijuana would create a $190 million-dollar industry in WV and would create 18,000 jobs directly and even more indirectly.
Cannabis can also be used to create fuel, paper, food, rope, clothes, soap, and many other items. There are an estimated 50,000 commercial uses. Until about 100 years ago almost all the world's bibles, maps, sails, clothes and books were made out of cannabis. Much of the world's population has survived by eating hemp seed, cooked into a porridge called 'gruel'.
It takes a lot of power and electricity to grow cannabis so legalizing marijuana could also cause a new boon to our coal and power industries and recreational marijuana could cause a boon in the tourism industry.
Education has been proven to be the single biggest driver of economic growth. WV is currently ranked near last in the United States for education and the U.S. itself is falling behind many other developed countries.
I am endorsed by the WV Education Association and I support education reform that works by modeling Finland's education system that was put into place 40 years ago. Since implementing education reform in Finland – which includes things such as better pay and more respect for teachers, giving teachers control of their own curriculum, and doing away with grades and standardized testing – Finland has become the top education system in the world.
I am a supporter of universal healthcare for WV. Every day our friends and neighbors die from lack of healthcare coverage. I support a Medicaid expansion to cover all of WV citizens. This, along with education reform, can be funded in part by the tax revenue from legalizing cannabis.