Route 66 is America's quintessential road trip.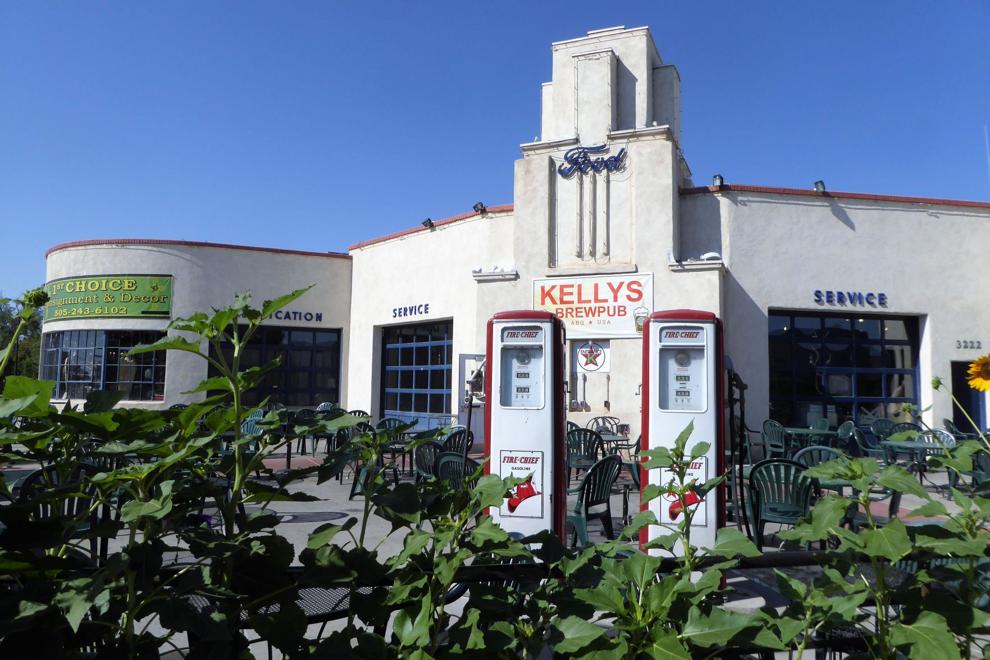 Born in 1926 as one of our country's first numbered highways, the road has been romanticized with a hit song and, in the early 1960s, a popular TV series. Spanning 2,400 miles between Chicago and Los Angeles (later, Santa Monica), Route 66 served as a thoroughfare to the hope for a better life in warm and sunny California.
Following decommission in 1985, much of the old road began to vanish as sections were abandoned or overlaid by interstate.  
Picturesque restaurants, gas stations and motor courts that once lined the highway fell into disuse and were demolished or vandalized.  
Remaining portions of the old highway and its historic tourist facilities continue to draw adventurous individuals to seek the experience of driving the road. We've discovered a road trip along Route 66 remains near the top of many travelers' bucket lists.
We recently headed to the Southwest, in part to drive the "Mother Road" across New Mexico.  
Flying to Albuquerque, we made overnight stops in Socorro and Clovis before arriving in Tucumcari near the Texas border to begin a drive west to the Arizona border.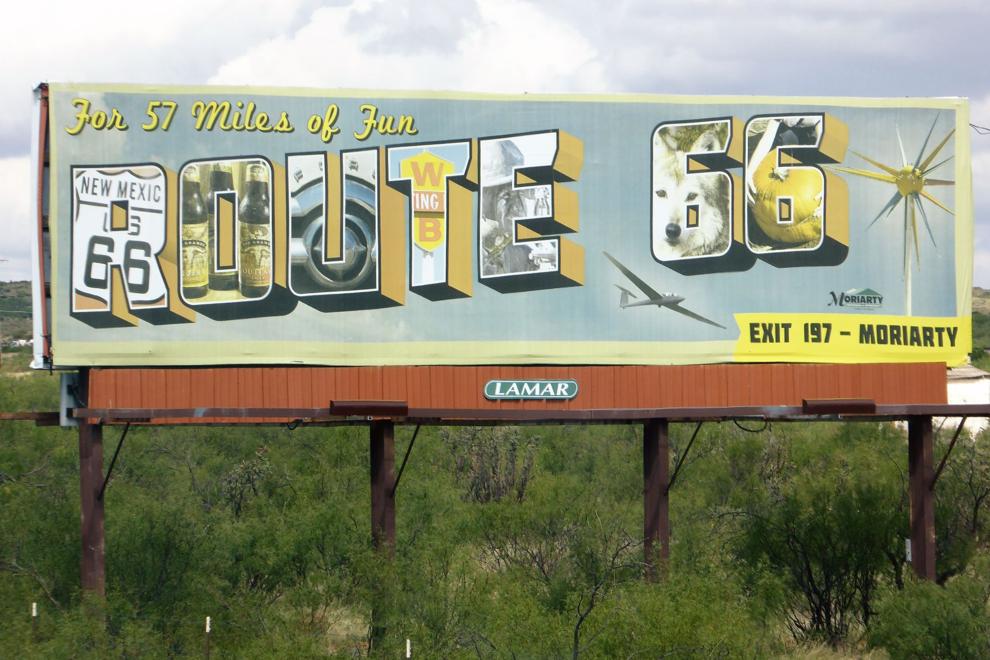 As it turned out, Tucumcari offered the state's best Route 66 experience. The town is perhaps best known for multiple billboards advertising "Tucumcari Tonight - 2,000 Motel Rooms." 
Tucumcari served as a popular stop for travelers who would buy gas, shop for curios, stay the night and enjoy a meal or two.  
Tucumcari's population and motel room count have experienced significant declines since the glory days of Route 66.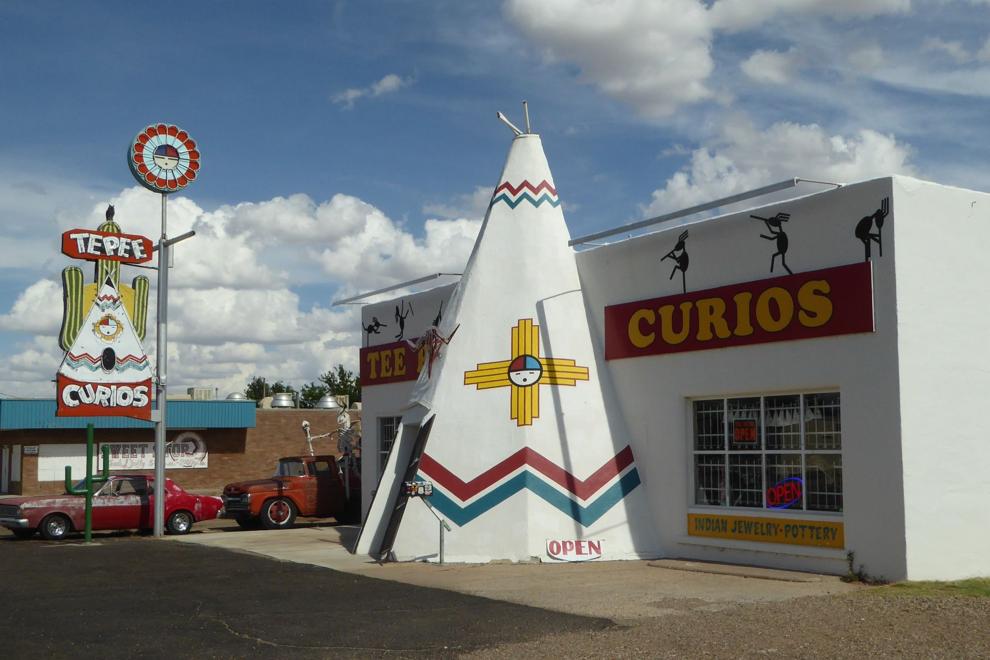 Fortunately, several of the town's most-noted roadside businesses including the Blue Swallow Motel (1939) and Teepee Curios (1944) are still in operation while numerous shuttered buildings remain along the seven-mile stretch to offer current travelers an idea of at what Route 66 once was.
Following a night in Tucumcari, we made a morning stop at the New Mexico Route 66 Museum.  
The museum includes some beautiful old automobiles and the recreated interior of an old diner.  The walls are lined with more than 150 large photographs of sights along the road. 
Departing Tucumcari, we headed west toward Santa Rosa, another frequent stop for travelers crossing New Mexico on the Mother Road.  
Although Interstate 40 has replaced most of the old road between these two towns, one interesting stretch of the original road heads south from Cuervo on an unimproved stretch to meet U.S. 84 that runs west into Santa Rosa.
Old Route 66 is the main street through Santa Rosa where we stopped for lunch at Joseph's Bar and Grill. Interestingly, the local airport makes use of an old section of the highway as a runway. 
A short distance west of Santa Rosa, the original Route 66 alignment turned north to Santa Fe. The route was altered in 1927 to head straight west toward Albuquerque.  
Leaving Santa Rosa, we followed I-40 before exiting at Moriarty where we followed old Route 66 (now State Road 333) into Albuquerque.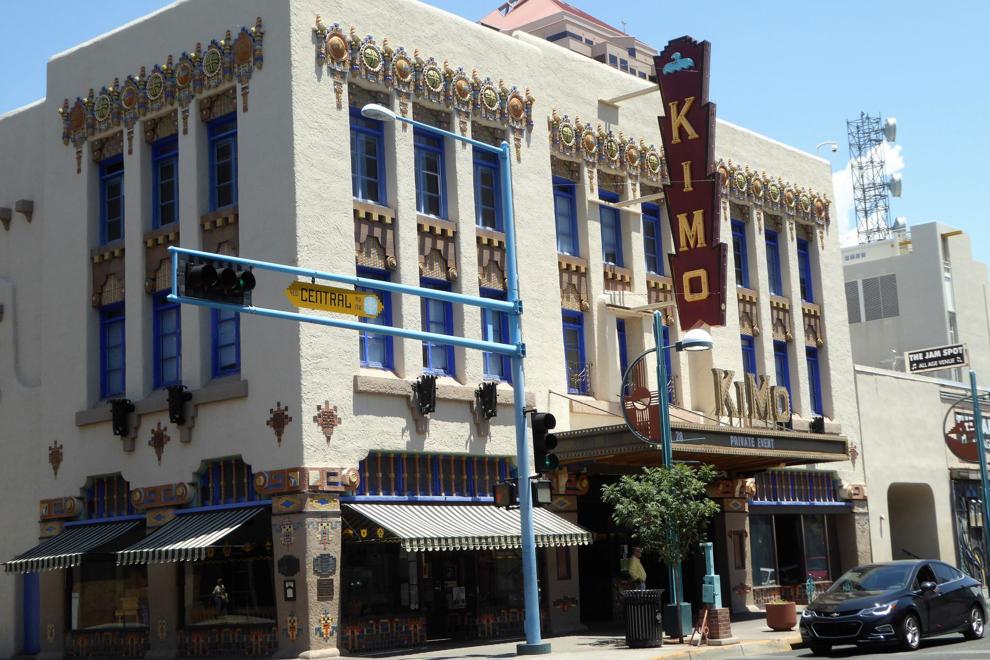 We had scheduled two nights in Albuquerque to allow time for museums, Old Town and other attractions in this city of more than a half million.  
Albuquerque was enjoyable, but Route 66 (Central Avenue) through downtown was a disappointment. Traffic was heavy and modern buildings overwhelm the old road's remaining historic structures.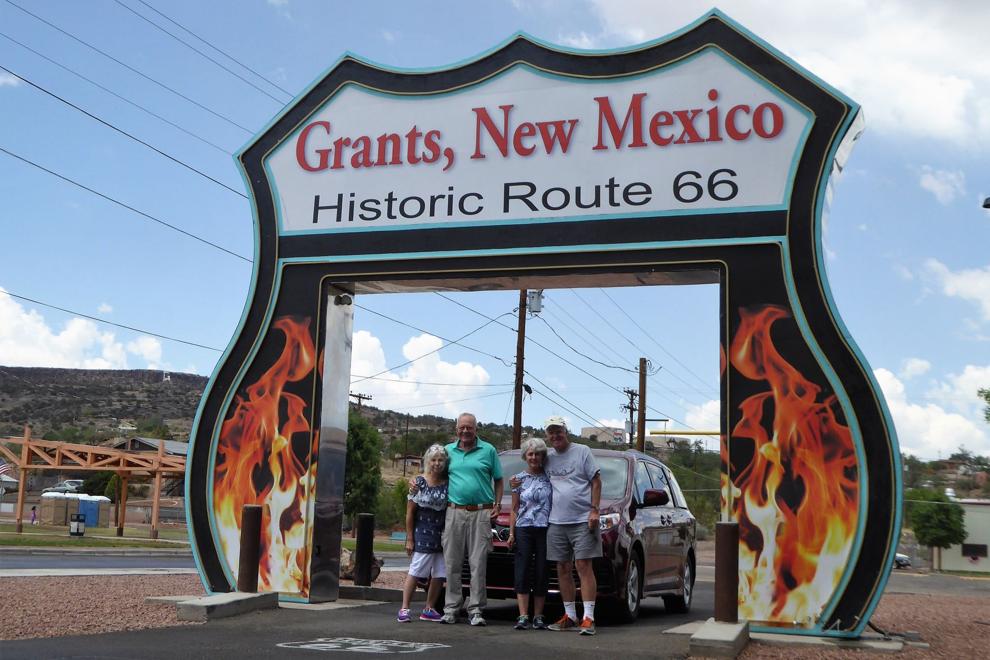 Departing Albuquerque, we drove south on Highway 47, the pre-1937 alignment of Route 66, and then followed the old road west toward Grants on what is now Highway 6.  
This was among the best remaining stretches of the old road in New Mexico. 
Grants offers a Route 66 photo op we couldn't pass up. We snapped a picture of the four of us driving under an arch that is in a small city park just off the highway.
From Grants, we mostly remained on the old road into Gallup, a town of 23,000 famed for numerous trading posts offering a wide variety of Indiana handicrafts.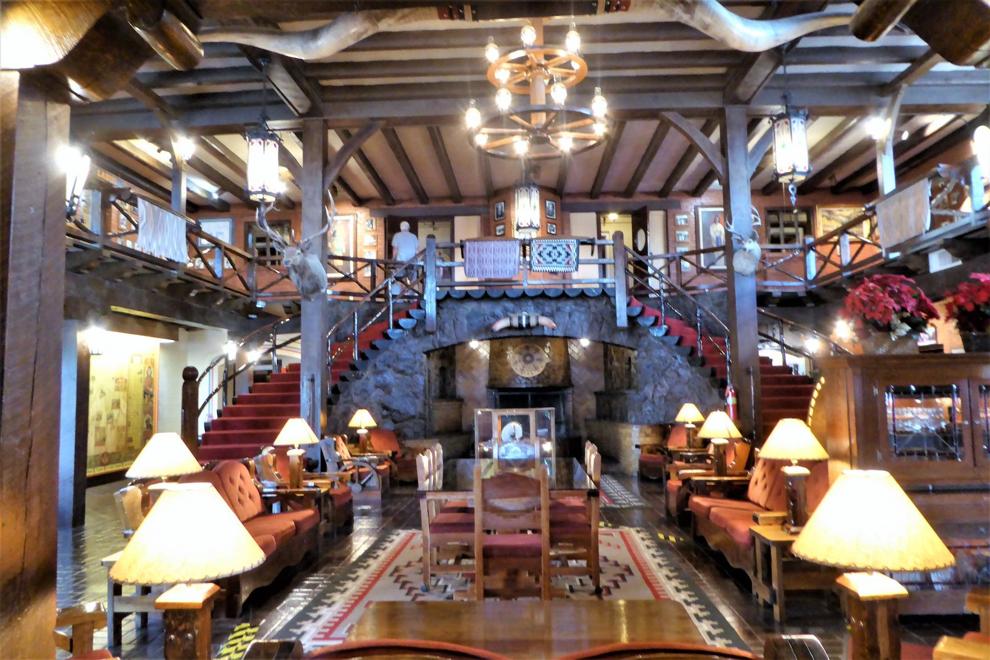 On the way into town, we stopped to explore the historic El Rancho (1936), a hotel that hosted numerous movie stars who filmed in the area. The lobby and mezzanine walls offer dozens of autographed photos of yesterday's Hollywood royalty who stayed in the hotel.
Leaving the El Rancho, we continued along Route 66 through town for another 22 miles until reaching the Arizona border.  
Having completed our journey across the state, we returned to Gallup for an overnight stay before returning to Albuquerque for the flight home.
Driving New Mexico's remaining sections of Route 66 made for an enjoyable road trip. If you are considering a similar journey, don't delay because the Main Street of America is slowly disappearing.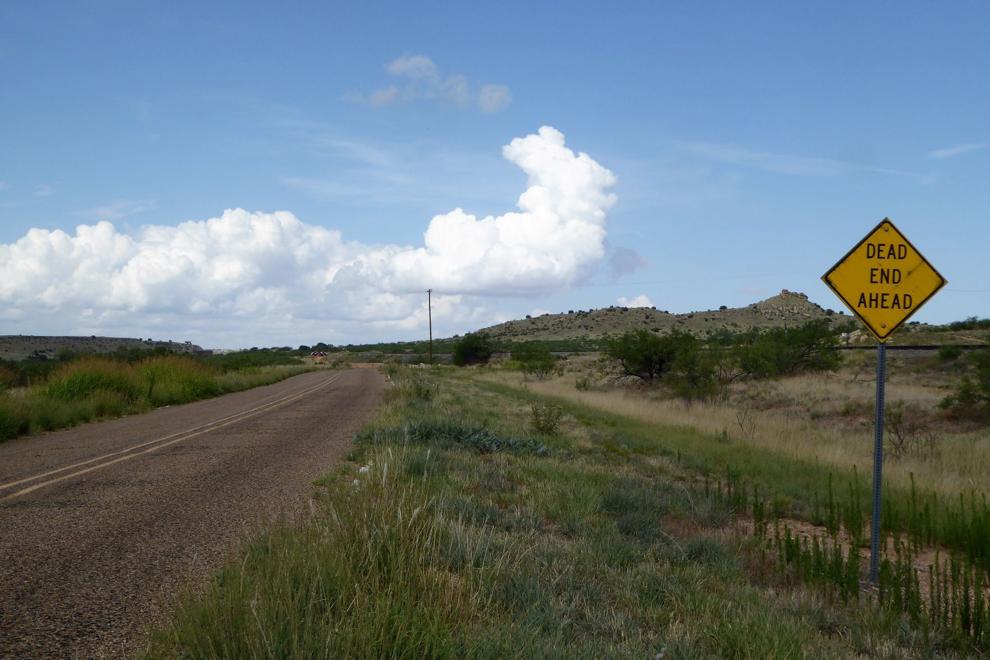 David and Kay Scott are authors of "Complete Guide to the National Park Lodges" (Globe Pequot). Visit them at mypages.valdosta.edu/dlscott/Scott.html. View past columns at www.facebook.com/DavidKayScott. The Scotts live in Valdosta, Georgia.